Calls for independent verification of Israel's claim of Hamas base under Gaza's largest hospital, amid rising civilian deaths
The Hamas-run government in Gaza said that at least 13,000 Palestinians have been killed in Israeli strikes so far, about 10 times the number of victims in the Oct 7 attack, said one observer.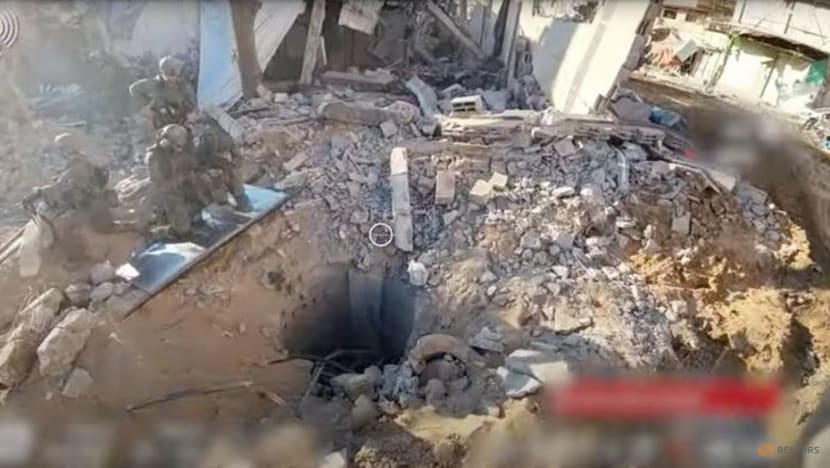 New: You can now listen to articles.
Sorry, the audio is unavailable right now.
Please try again later.
Israel needs to prove its claims that Hamas is housing an underground command centre beneath the territory's biggest hospital, observers said on Monday (Nov 20).
It had seized the Al Shifa Hospital in the Gaza Strip last week based on the allegations, and observers are now calling for external independent verification to check on the claims.
The Hamas-run government in Gaza said that at least 13,000 Palestinians have been killed in Israeli strikes so far, which is about 10 times the number of victims in the Oct 7 attack, noted Mr Allan Behm, director of the International and Security Affairs Program at Australia Institute.
Observers also noted that the seizing of a Japanese-operated cargo ship in the Red Sea over the weekend by Yemen's Houthi rebels risks a broader spillover of the conflict.
BROADER REGIONAL INSTABILITY
The Houthis said they had seized a ship in that area, describing it as Israeli. However, Israeli Prime Minister Benjamin Netanyahu's office said there were no Israelis onboard nor was Israel involved in its ownership or operation.
The Houthis are allies of Iran, and have been launching long-range missile and drone strikes at Israel in support of Hamas.
"I'm actually quite concerned about this, though it's important to recognise that we don't have a lot of information about this yet," Mr Behm told CNA's Asia First on Monday.
"But it does internationalise the problem in the Middle East in a very surprising way and, I think, in a very unpredictable way."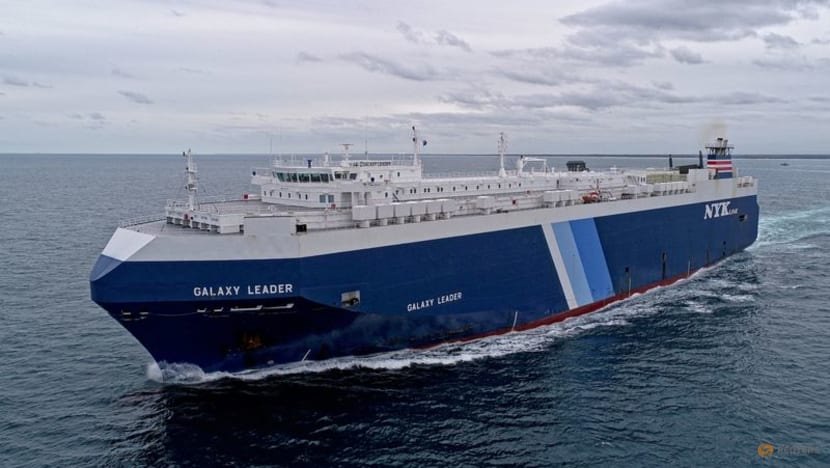 Mr Behm said the development brings Japan into the negotiations, but it is difficult for the East Asian nation itself to address the issue, since the Houthi rebels' demands remain unclear.
"We are going to have to wait to see exactly what the demands of the Houthi rebels are and exactly why they think that there might be an Israeli there. So that to me is quite puzzling," he said.
STRIKES ON CIVILIANS AND INFRASTRUCTURE
Mr Behm said Israel will inevitably be held accountable for its actions against civilians in the Gaza Strip, after the Hamas-run government said that at least 13,000 Palestinians have been killed in Israeli strikes.
"The attrition rate is extraordinary. A factor of an order of magnitude 10 times the number of people who were killed on the 7th of October, is a very, very high exchange rate, and quite frankly, it's very difficult to see that that kind of activity is justified by the circumstances," he said.
He noted that there have been little results from Israel's attacks on civilian infrastructure, apart from the rising death toll.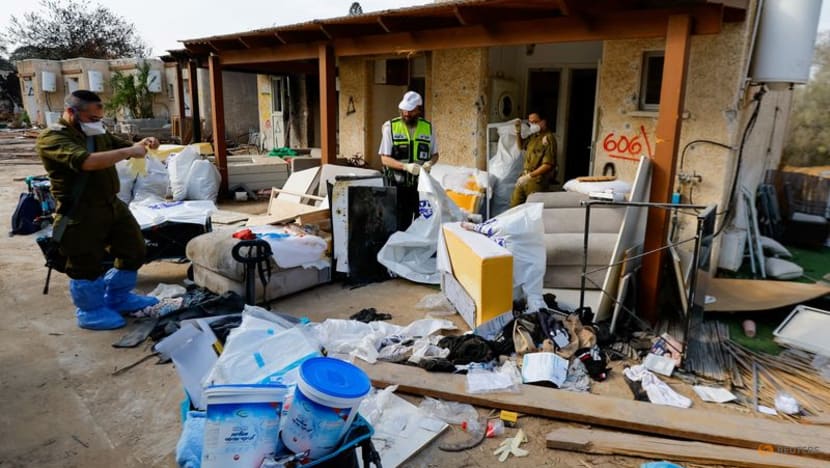 The international community is becoming increasingly concerned by the vehemence of Israel's response, and is pressuring Israel for a reduction in both tempo and intensity, said Mr Behm.
He added that there are many unknowns over Israel's claims that it has discovered a tunnel and weapons under Al Shifa Hospital, the largest one in Gaza.
A team led by the World Health Organization that visited the site on Saturday had described it as a "death zone".
"If that hospital is essentially the command centre, at least underground, for Hamas, you might have expected Israel to be using this for all it's worth," said Mr Behm.
"In fact at this point, it seems to have rather little to go on, and making the case for this sustained bombardment of the infrastructure of northern Gaza is beginning to stretch credulity."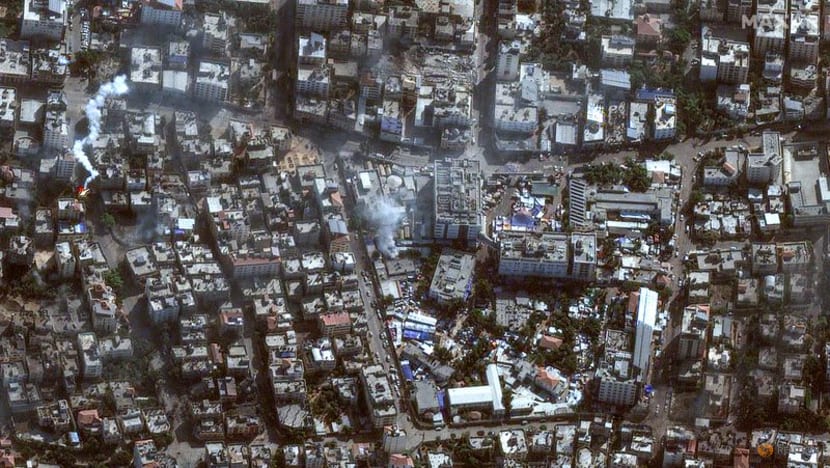 He said the evidence backing up Israel's action is not strong currently, and there will have to be greater "independent verification" on the matter.
Mr Behm noted that Hamas does like to hide within the civilian population and given the small size of Gaza, "it's very hard to imagine where else they could go".
"Israel has got some grounds for that concern, but once having exercised its decision over that, it really does need to demonstrate the case, and I don't think that that has happened yet," he said.
Australia National University's emeritus professor of Middle Eastern and Central Asian Studies Amin Saikal told CNA938 on Monday that it is a known fact that there are quite a number of tunnels underneath Gaza being used by Hamas.
However, with regards to the claims that there are tunnels directly under Al Shifa Hospital, "what the Israelis come up with does not really provide us with irrefutable evidence, because it has not been independently verified", he said.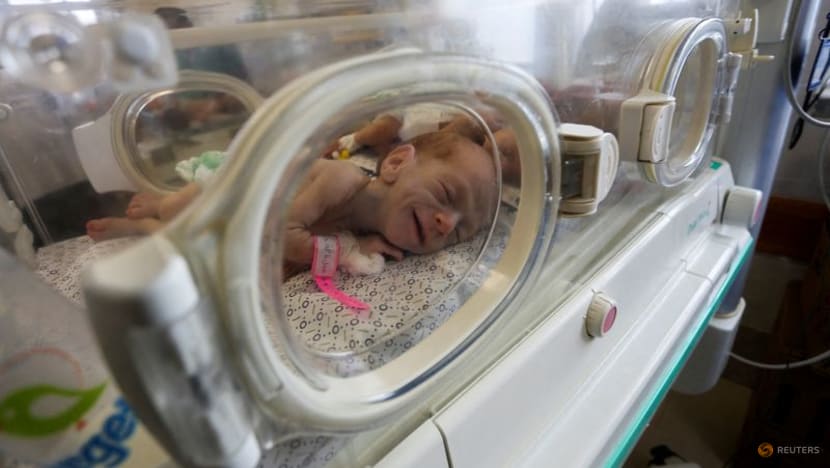 "In the past, Israeli authorities have claimed that on the 7th of October, Hamas fighters killed and slaughtered a number of babies, beheaded a number of babies and raped a number of women," said Prof Saikal, who is also a distinguished visiting fellow at the S. Rajaratnam School of International Studies.
"Later on it became very clear that they were just lies (and) they were just part of a propaganda war going on between the two sides."
HOSTAGE RELEASE AND CEASEFIRE
Mr Behm noted that securing the release of hostages and eradicating Hamas should not be seen as competing objectives.
"Israel has to be able to reduce the threat from terrorism and at the same time, be able to rescue the hostages and return them to their families. It's a difficult set of objectives to achieve either way," he said.
"Until we have some kind of cessation of hostilities, until we have an ability for the international community to provide humanitarian aid for the people of Gaza … and until we have an opportunity to see the evidence that Israel is able to mount for the continuation of its operations in northern Gaza, we are left wondering exactly what is the next phase."
While there appears to be some optimism towards the negotiations for a cessation of hostilities, Mr Behm said these are difficult issues and both sides will need more time to come to some kind of agreement.
"But there's no ceasefire here. Mr Netanyahu has indicated that Israel is going to continue this for as long as it can in order to eliminate and exterminate Hamas. Whether it can do that, who knows? I don't think so," he said.
"And so we're in for a very long war in which a cessation is simply one step. We can't attach too much hope to it, I'm afraid."
Dr Saikal said the US could hold the key to pushing for a ceasefire, as they did when Israel was fighting the Hezbollah group in Lebanon in 2006, a conflict which lasted just 34 days.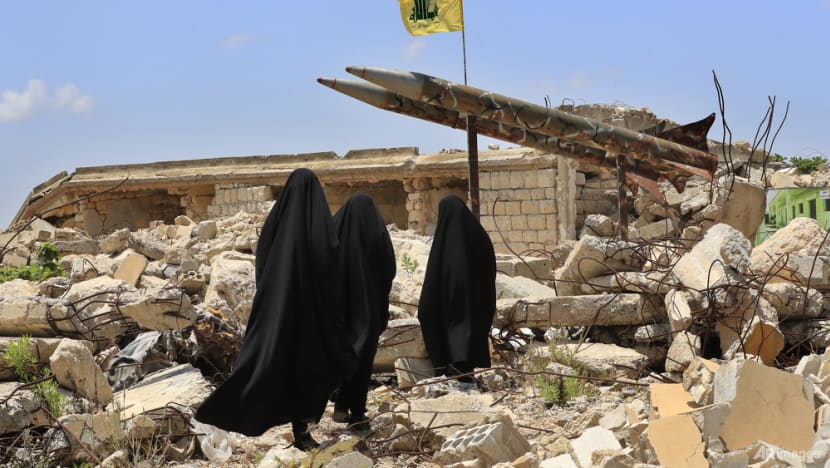 "The intention of Israel at the time was to basically eliminate Hezbollah, but Hezbollah managed to stay in the fight and also caused a considerable amount of military and, more importantly, economic damage to Israel," he explained.
When the US, the main backer of Israel, realised that an Israeli victory was impossible, it then joined the other permanent members of the United Nations Security Council in voting for a ceasefire, bringing the conflict to an end.
"But this is not an outcome that Israel wants. Israel wants to eliminate Hamas at all costs," said Dr Saikal.