'2 jobs a necessity': In hyper-competitive South Korea, youths hustle but hope for a better way
Young South Koreans have been dubbed the 'N-Po generation', forced to give up marriage, having children and more — thanks to job insecurity and high living costs. While they can only hope their sacrifices pay off, the future is not entirely bleak.
New: You can now listen to articles.
Sorry, the audio is unavailable right now.
Please try again later.
SEOUL: She is a web designer by day and works at two convenience stores by night, including weekends. Since March, Kim Jaram has been clocking over 100 hours of work a week, more than double the hours in a 9-to-6 job.
"In (South) Korea these days, if you want to survive on a monthly salary, it has to be with a large corporation (or you must be in) specific jobs," said the 32-year-old, who lives in Seongnam, a satellite city south-east of Seoul.
"For normal people, if you want to save up for the future, having two jobs is a necessity."
The punishing schedule, however, is taking its toll on Kim, who holds an associate degree in food and nutrition but made a career switch after taking a web design course.
She has made errors in her work and forgotten to log on for Zoom meetings, raising her boss's ire. She has also gained weight from the lack of exercise.
But she has a dream: to save enough money to start her own convenience store in a year's time.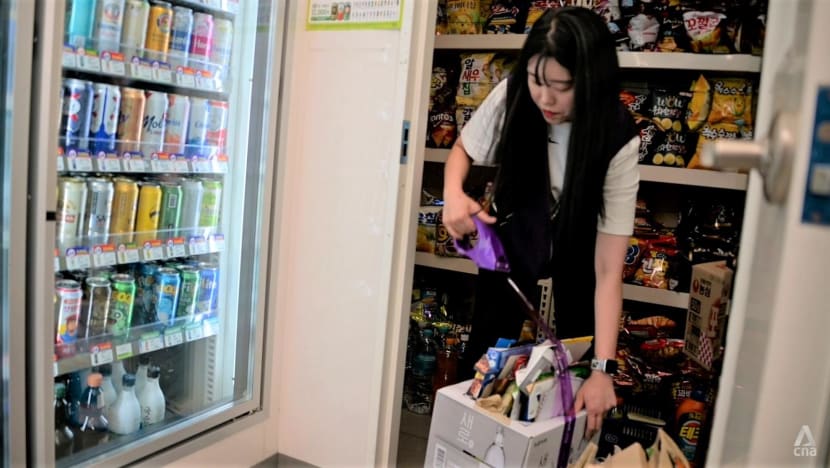 "I'm not planning to live like this for the rest of my life," she said about her current schedule, which allows only about three hours' sleep on weekdays.
"My goal is to achieve some kind of financial freedom between the ages of 40 and 45. … Why not work as hard as I can now?"
South Korea is a fast-growing developed country. Yet, there is a trend — as with some other parts of Asia — for the younger generation to find it harder than their parents to make headway despite higher education.
The country's youths have been called the "N-Po generation", who must give up an ever-growing list of things owing to job insecurity and high housing and living costs. (The term started out as "Sampo generation", referring to youths having to give up dating, marriage and having children owing to economic insecurity amplified by the 2008 global financial crisis.)
"Hell Joseon" is another term, coined about eight years ago, casting modern Korean society as a hellish version of the Joseon dynasty and its unequal class system.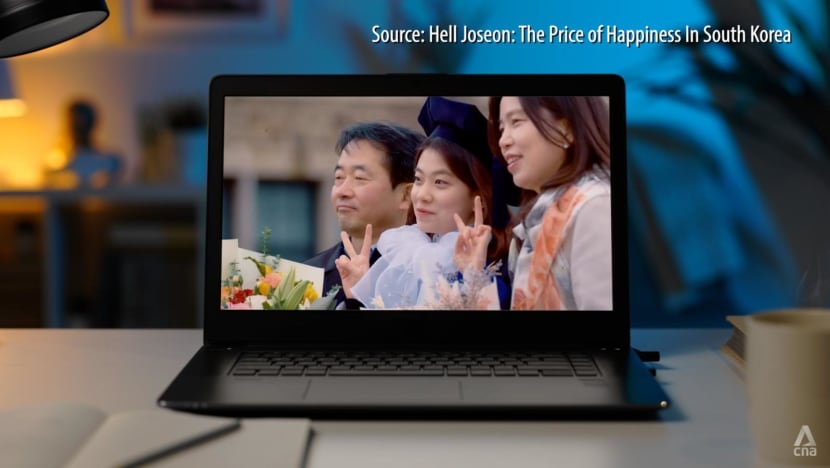 Kim's story, and that of other youths CNA Insider recently met in South Korea, highlights the cost of an unforgiving and hyper-competitive system that begins at school and extends well into adulthood.
The factors behind the country's youths getting stuck are deeply rooted in culture. But we found out how some individuals are trying to break free from narrow pathways and what more can be done to empower their generation.
PARENTAL EXPECTATIONS
The weight of expectation for South Koreans builds from a young age, youths and experts say.
Parents "force" their expectations and unfulfilled dreams on their children, wanting them to get into the best schools and secure stable jobs, said Ko Gang-seob, youth policy researcher turned lawmaker.
WATCH: No sleep, 2 jobs: Can young South Koreans escape Hell Joseon rat race? (25:43)
This stems from changes after the Korean War, as South Korea's economy developed and achieved rapid growth up until the 1990s. The idea of being successful and "quickly earning money" has since been ingrained, Ko said.
The son of a bus driver and a factory seamstress, Ko was previously at the Young Professionals Institute of Korea and is now a member of the Jungnang District Council.
His parents allowed him to pursue anything he wanted after he made it to university. "Today's youth are in a slightly different family environment," he observed.
Kim, for instance, wanted to pursue criminal psychology when she was in high school. When her grades were not good enough for early acceptance into university, her second choice was fashion design. But the prospect of an unstable career worried her parents.
She settled for food and nutrition and got a two-year associate degree. As a nutritionist, she earned enough to save up but felt it was not something she wanted to do for life.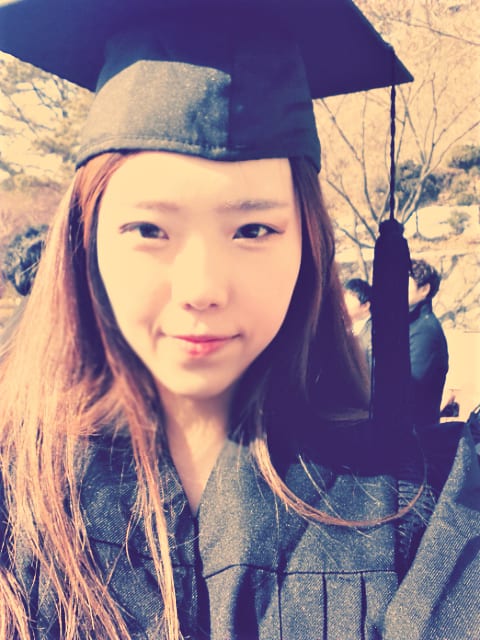 After she quit and learnt web design through a government-funded programme called the Tomorrow Learning Card, her parents switched from telling their friends, "Our daughter is a nutritionist", to merely "Our daughter is working", she recalled.
Another youth, Kim Myung-jun, 27, wanted to be an actor when he was a child and had many other interests, including football. His parents did not like such distractions from his studies, which led to conflict. His middle and high school years were the "darkest and most depressing period" of his life.
His mother, a teacher, knew the importance of education. She moved the family to Mok-dong, a neighbourhood in the west of Seoul known for its private education institutions and good schools.
Her efforts paid off when he gained early acceptance into one of the country's most prestigious universities, Yonsei, to study business administration. Her son, meanwhile, was excited about moving away for college as part of a "new beginning".
IN EDUCATION, ADVANTAGE TO THE RICH
The fierce competition to get into elite schools is a well-known phenomenon in South Korea, and observers say it favours the wealthy.
All high school seniors take a standardised college entrance exam, with the stakes so high that aeroplanes are grounded or re-routed to prevent students from being distracted by the noise.
Many students spend years preparing for the biggest test of their lives, including shelling out hundreds or thousands of dollars each month at cram schools called "hagwon".
Last year, South Koreans spent 26 trillion won (S$26.3 billion) on private education, 10.8 per cent more than the previous year, according to Statistics Korea. Students each spent, on average, 410,000 won a month on private education last year, up 11.8 per cent from 2021, Yonhap news agency reported.
Their goal is a place in the country's top schools: Seoul National University, Korea University and Yonsei University, collectively known by their acronym, SKY.
Many students who do not do well enough are known to retake the exam, some more than once, to get into a higher-ranked school.
Around a fifth of applicants sit out formal education for a year to prepare for the exam a second time, according to an Organisation for Economic Co-operation and Development (OECD) working paper published last year, titled "Policies to Increase Youth Employment in Korea".
The competition continues at university: Students must "not only excel in their courses but also sign up for additional classes, such as English and other extra-curricular classes", to boost their curriculum vitae and employability, said associate research fellow Kwak Yoon-kyung at the government-funded Korea Institute for Health and Social Affairs.
They often require financial support from their parents, whose networks may also help their children get into certain jobs or industries later on, she added.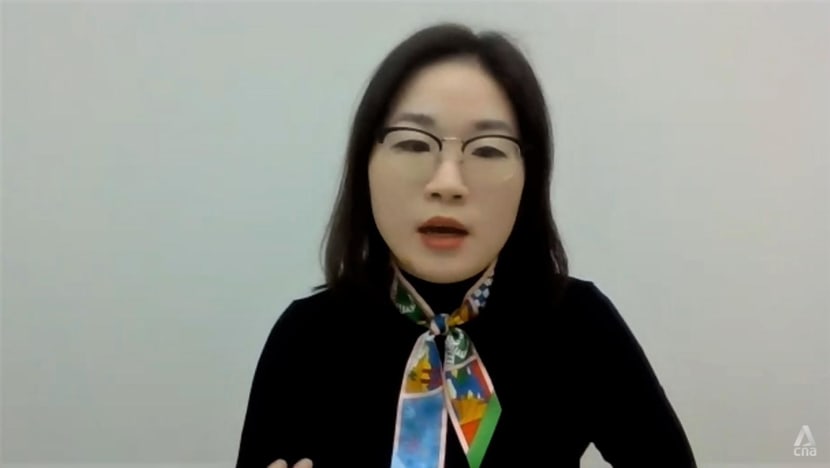 Students who cannot afford extra classes, by contrast, "may not even dare to dream about applying for a particular job or industry they've been dreaming of their entire life", she said.
'NOT A COUNTRY FOR SECOND CHANCES'
There are multiple reasons why many young people go all out to get into a prestigious school and burnish their CVs, which in turn has far-reaching impact on South Korea's labour market and society.
One reason is to gain access to social networks that could help them get ahead in future, said Eun Suk, an assistant professor in the social welfare department at Duksung Women's University.
Another reason is that South Korea is "not a country for second chances", he said. "It's really harsh that one's life path is determined by a single college entrance exam."
An elite school will boost chances of employment in a large corporation or the civil service.
Few youths want to work in small and medium enterprises (SMEs): 4 per cent of people aged 13 to 34, according to a 2021 government survey.
Firms with at least 300 employees pay young workers 50 per cent higher wages than firms with fewer than 10 employees, and the gap widens with age, the OECD paper noted. And the chances of being a non-regular worker with less social and employment protection are higher.
In addition, "it's very rare for young people who start a career in a small business to move to a large company," Eun said. But with more people gunning for large firms than there are vacancies, "competition is getting more intense".
Two-thirds of respondents in the government survey hoped to work in large firms, government agencies or public companies. Tertiary graduates would rather queue for jobs in such organisations than fill labour shortages in SMEs, the OECD paper stated.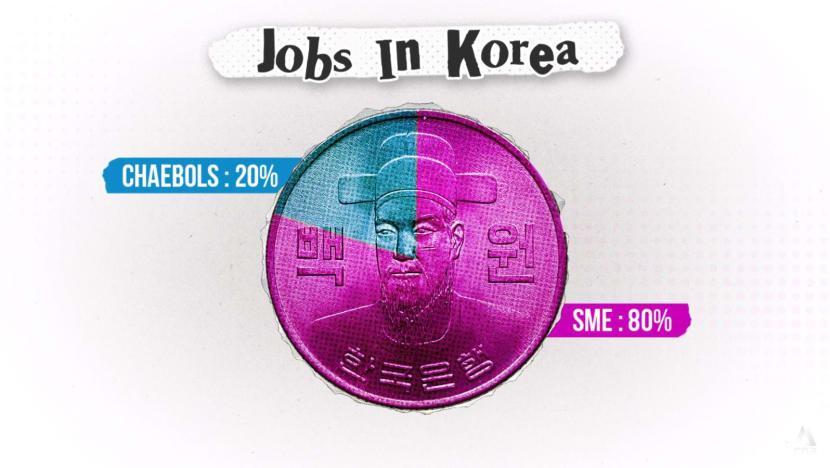 This is one reason that South Korea's youth employment rate is lower than the average in the OECD's 38 member countries: nearly 9 percentage points lower in 2021, at 44.2 per cent.
Over 1.26 million young South Koreans (aged 15 to 29) are unemployed. More than half, numbering about 678,000, hold a bachelor's degree or higher, according to government data as at this May.
For the 25 to 29 age group, unemployment stood at 6.1 per cent, more than double the overall unemployment rate of 2.7 per cent.
The share of youths who are non-regular workers (part-time, fixed-term and atypical employees) is also relatively high, at 42.1 per cent in 2021, according to Statistics Korea.
BECOMING A RECLUSE
The narrow pathways to success have an impact on youths' mental health. This is something Yoo Seung-gyu, 30, has not only seen but experienced.
When he was 19, he withdrew from the world and holed up in his room for over two years. He emerged to do mandatory military service, then went back to being a recluse for about two more years.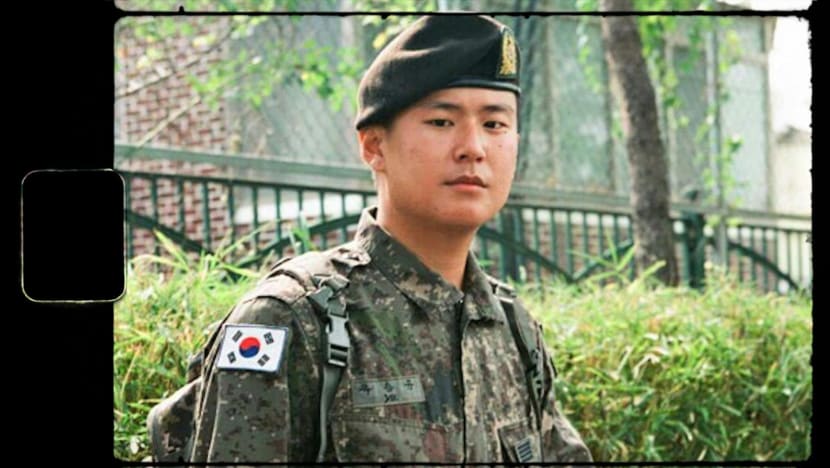 Yoo said he felt oppressed by his father, and seeing his parents fight did not help. He felt "a sense of helplessness — that no matter how much I say, they won't listen to me", he said.
His time as a recluse, or "hikikomori", ended only when he looked up resources online, realised he belonged to such a category of people and found a now defunct Japanese organisation called K2 International that helped such individuals.
It ran a shared house for recluses and, more importantly, offered patience and encouragement, teaching them that "it's okay to fail", he said.
The factors that lead young adults to become recluses vary, from failure to get a job or into a school to a failed relationship, he cited. "Most of them are a bit discouraged when they feel they're not as good as others in a competitive society."
Today, he runs a social enterprise called Not Scary to serve recluses, generally a group of people who have spent almost all their time at home for six months or more and have no social relationships. The commonest age group is people in their 20s and 30s, he said.
About 3.1 per cent of South Koreans aged 19 to 39 are recluses, and the government has announced more help for them.
In April, the Ministry of Gender Equality and Family said it would provide a monthly allowance of up to 650,000 won to these individuals aged 9 to 24 in households earning below the median national income.
The allowance, along with eligibility for other subsidies, aims to help them "recover their daily lives and reintegrate into society", the ministry said.
Not Scary currently runs a shared house with nine occupants including Yoo. The occupants' families pay a monthly fee of 1.55 million won. Group activities at the house include exercise sessions and preparing for a play or comedy.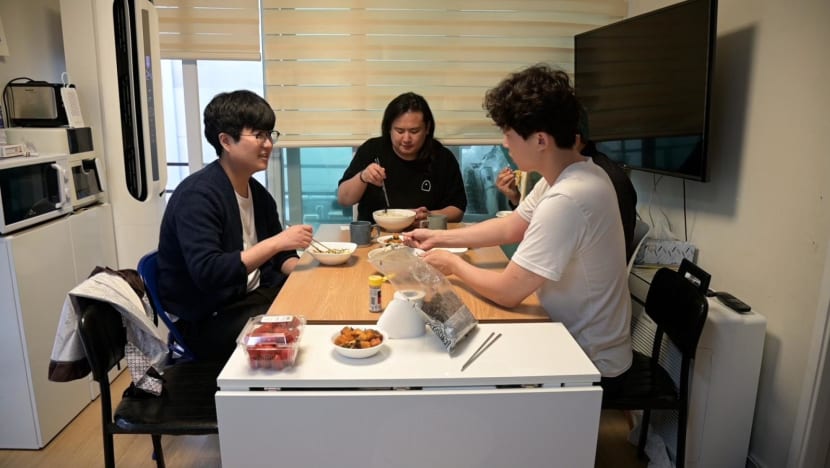 A shared living space is the "most effective" method of helping recluses restore social relationships, as there is a "limit to going to counselling centres and hospitals", he believes. "It's essential to have a physical space where they can meet their peers, just like when they go to school."
The rehabilitation process takes 18 months on average, and Not Scary offers continuous support and invites former residents back for get-togethers, he said. The organisation does not receive government funding and derives other income from presenting workshops and lectures, content production and funding from private foundations, he added.
IMPORTANT TO SHOW DIVERSE PATHS
What can boost the hopes and social mobility of South Korean youths, then? Experts suggest greater openness to failure and visibility of diverse ways of life, improvements to the educational system, changes to the winner-take-all culture as well as increased political participation by youths.
"Korean society is very homogeneous, not only ethnically but also culturally," said Kwak, who researches youth and social policies, migration, gender and social integration. "At the same time, people feel that they're running pretty much towards the same goal."
It is thus important to "intentionally show" diversity of life paths through campaigns, social and mass media, she said, and to "tell people that going to university or getting a white-collar job isn't the only way to be successful".
She welcomes the presence of YouTube influencers who are, say, high school graduates from ordinary backgrounds and/or have blue-collar jobs but who have millions of subscribers and are making good money.
One such YouTuber is Park Min-ji, 27, who has never aspired to work for a big corporation. She had attended a vocational school that was training her to be a zookeeper, but she dropped out later.
She did a six-month web development course, discovered she was good at it and gained confidence. Over a year ago, she quit her full-time job to make YouTube content, mostly personal finance issues. She also organises real-life meetings and talks on personal finance for young people.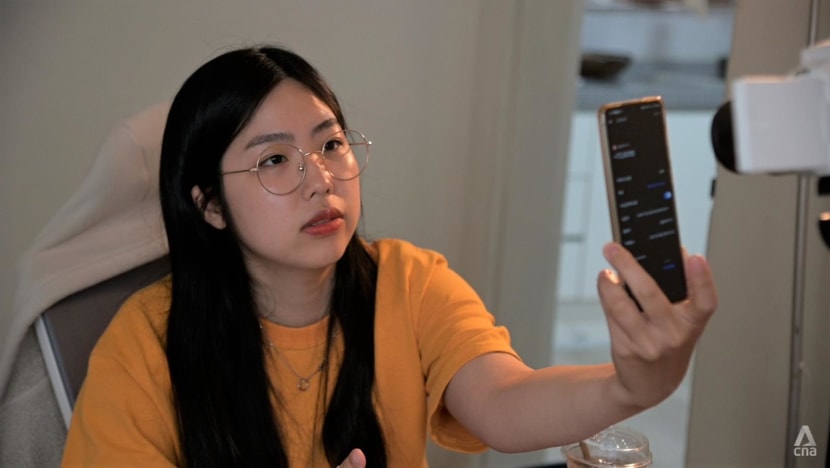 She has appeared on a television talk show to speak about financial independence and recently published an e-book about being a digital nomad.
Drawing cartoons and teaching people how to do the same on Instagram, however, is her main income source. It nets her about 2 million to 3 million won a month.
When she first quit her full-time job, she was "really nervous". "Most people quit to join another company, whereas I didn't have such a plan," she recounted. Then she got so busy making YouTube videos that she hardly slept.
After launching her content and gaining followers, she felt more stable. And since striking out on her own — she rents a flat near her parents in Namyangju city in Gyeonggi province — "life has definitely improved", she said. "I'm in a very happy state."
SOME POLICY PROPOSALS
Where the country can also do better is to improve the prospects of youths who attend non-SKY universities or vocational institutes, said the experts.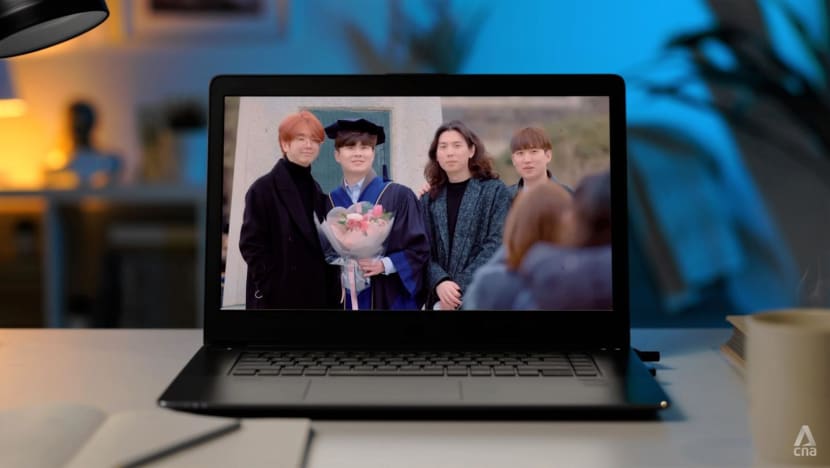 Youths who graduate from non-SKY universities should "have a path to realising their dreams … even though they didn't get the results they wanted in the college entrance exam", said Eun.
Not enough South Korean youths aim to start their own businesses, and this is where the government could do more to help incubate small businesses and ensure access to credit,?he suggested.
It's difficult for young people to get back on track once they've experienced failure."
The OECD paper encouraged universities to get rid of student enrolment limits by major, to improve relevance to the labour market. Another recommendation was that Meister schools — vocational high schools that follow the German model of combining education with work experience — be expanded.
And the gap between regular and non-regular workers could be narrowed by relaxing employment protection for regular workers and expanding social insurance enrolment and training for non-regular workers, the paper's authors proposed.
Having respect for different professions is also key, Kwak stressed. There are vocational high school graduates who choose to pursue a degree because of discrimination, a lack of respect for people in jobs such as plumbing and cleaning as well as limited opportunities for career advancement, she said.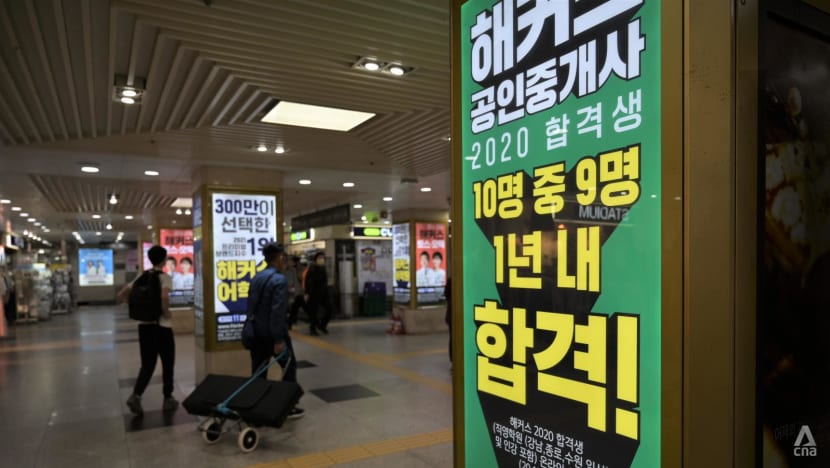 "Some parents walk past the cleaners and tell their children that if (they) don't study hard, (they're) going to be like that," she said. "Nobody should be treated in that way."
Youths can drive change by making their voices heard in the political arena, said Ko and Eun. They pointed out that the country's legislative body, the National Assembly, is mostly made up of people above the age of 50.
According to the Inter-Parliamentary Union, which provides data on parliaments round the world, the average age of National Assembly members is 54.9. Less than one in five are women.
With greater sociopolitical participation, "the policies that young people need are created", Eun said.
MAYBE NOT A FLAT BUT A 'VILLA'
In the meantime, the youths CNA Insider spoke to are tapping existing government resources and digging deep.
Seoul resident Park Jong-min, 30, wants to create a better future through web programming, after enduring a tough childhood and overcoming a gaming addiction.
His mother left when he was a year old, and he and his father moved when the latter had new partners. His father also had a drinking problem, and Park Jong-min left home at age 16, taking shelter in a temporary youth care centre, then his cousin's house.
He tried to further his education at a state-funded university, but his addiction to gaming dragged him into debts of 50 million won.
He thought of taking his own life at one point and set up a YouTube channel beforehand to talk about his life. Sympathy from others prompted him to change his mind and soldier on.
For the last five years, he has lived in a "goshiwon", a cramped dormitory-style facility that caters mainly for low-income tenants and those studying for exam retakes. He has also worked out a plan to repay his debt over eight years and has six years to go.
He is living on state benefits totalling about 1.5 million won each month, and in return he works at a government facility that makes shopping bags. He hopes to enrol at a government-funded web programming academy next year.
When asked how he envisages his future, he said living in a flat may not be within reach. (Data indicates that the average household, if it saves 100 per cent of its salary, would take 14 years to buy a home in Seoul.)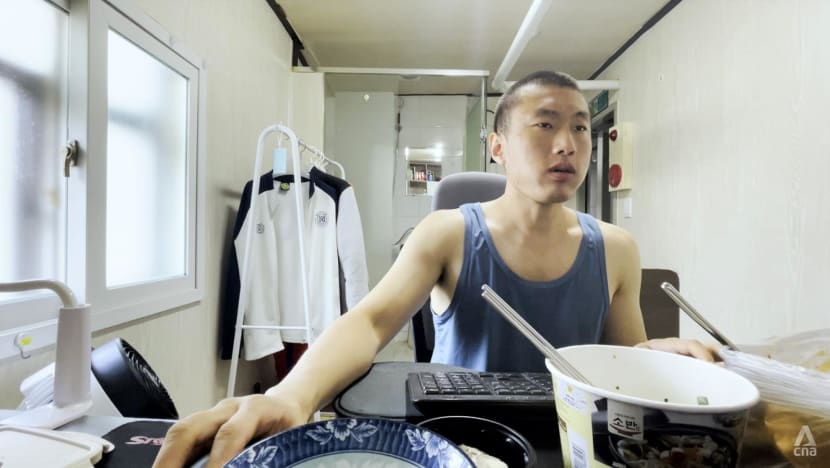 But a villa — which, in South Korea, refers to a small dwelling in a building usually no more than five storeys high — may be attainable. "As a web programmer, I believe I'll not only focus on studying and making a living but also show (via YouTube) how I'm continuing to develop myself," he said.
'I'VE NO REGRETS'
Kim Myung-jun, meanwhile, might be the envy of those vying for SKY university places. But not content with going with the flow, he has worked to pay his living expenses, while his parents paid his school fees.
This has involved sacrifices. In his final year of university in 2020, he took leave from school because money was tight. Also, lessons were being held online owing to the pandemic, and he did not see the point of it.
He found himself having two jobs: one as an infrastructure manager in an information technology firm; the other with his own private security venture.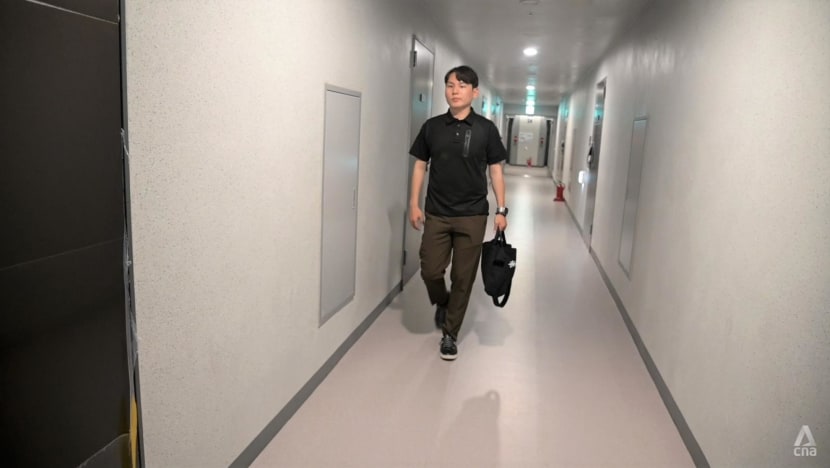 The idea for the latter came from having previously worked as a part-time security guard, and it has taken off. He now has six regular workers and hires multiple freelancers, possibly around 100 in a busy month.
His days are hectic. When he is not putting in 12-hour shifts at the IT firm, he is attending to matters in his company, Guardius. On the day he met CNA Insider, he checked his smartwatch and found he had slept three hours and 13 minutes the night before.
"I'm feeling my health getting a little worse, and I'm trying to exercise and sleep as much as possible. I'm also eating nutritional supplements," he said. "I'm too busy right now."
He is taking on so much to support himself, but he also has an eye on the future. He knows housing prices are high and thinks young South Koreans may not be able to rely on a state pension for their retirement, given that the country is rapidly ageing.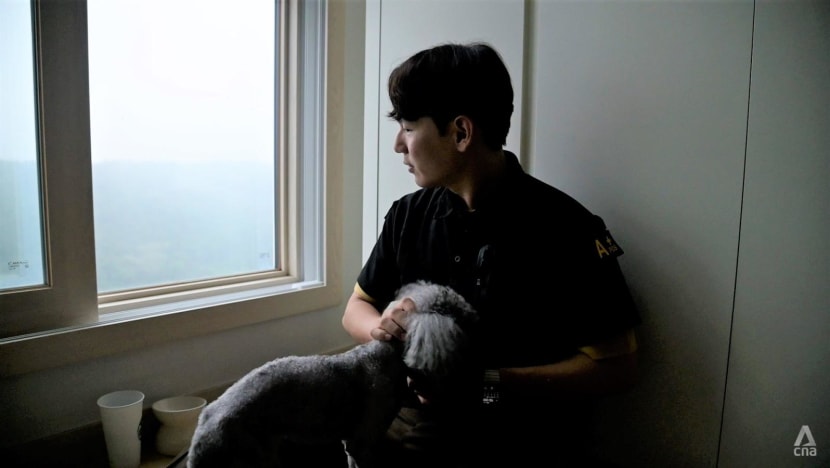 In the near term, however, he plans to complete his degree after a three-year break and looks forward to hitting the books again. "It's my last chance to take the classes I want and learn things I've felt I've lacked while working," he said.
He is grateful to his parents. "I am who I am today because my parents were strict and spared no (expense on) me," he said. "I'm a very lucky person."
As for Kim Jaram, who lives alone in an "officetel" — a studio apartment housed in a multi-purpose building — the dream is to have free time to exercise, meet friends and travel, perhaps even go on honeymoon round the world with a partner.
She earns 5 million to 6 million won a month from her multiple jobs and aims to increase the amount after she starts her own business. To save on food, she takes free unsold items that are near their expiry date from the convenience stores where she works.
Life has not turned out as she had imagined when she was 20. Back then, she thought she would work hard as her parents had done and get married by her late 20s or early 30s.
"It's (turned out to be) different, but I've no regrets," she said. "I want (readers and viewers) to know there are people in Korea who are passionate about and enjoy their work."
And if she does not have enough saved up in a year's time, she will not be too worried.
"If, after trying everything for a year, I still can't reach my financial goal, or if things don't go as planned, I might think, 'Oh well, I'm still young compared to my friends', and will decide to try again."
You may wish to also read: