Actor Ayden Sng's fan club spent S$700 on a billboard at Wilkie Edge to wish him happy 30th birthday
Members of the fan club also took turns throughout the day to take videos of the digital billboard.?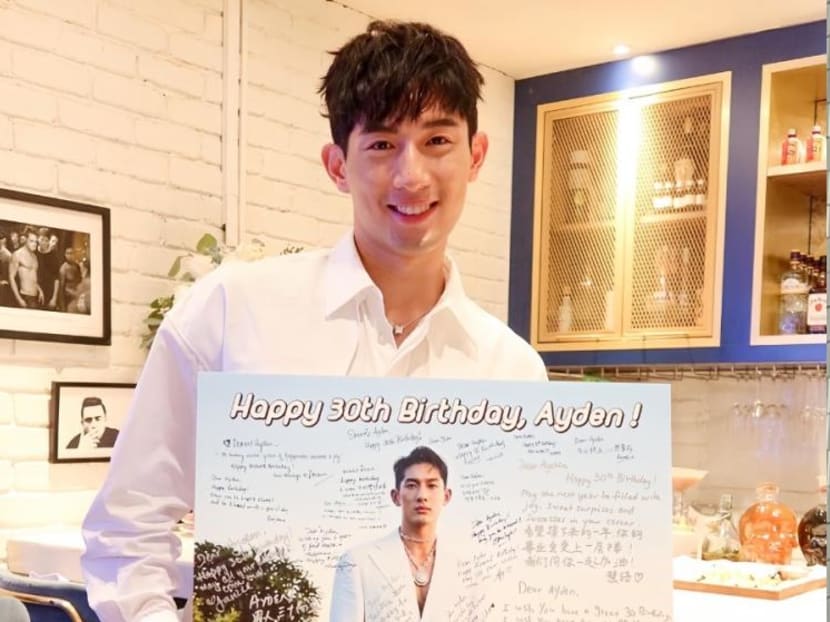 New: You can now listen to articles.
Sorry, the audio is unavailable right now.
Please try again later.
Turning 30 is a huge thing. And it looks like?Mediacorp actor?Ayden Sng's 30th birthday celebrations on Friday (Nov 17) were made extra special by his fan club, The Baeden Club, who bought out a digital billboard space at Wilkie Edge to flash out a birthday message.
We admit it isn't quite Times Square like how the?BTS?ARMY does it, but it is still pretty cool.
Apparently, The Baeden Club did a similar but shorter greeting at the Ten Mile building across the street last year. This year, they decided that their birthday message would run throughout the day.
"We wanted to do a longer one for Ayden's 30th birthday and decided to have his birthday message up from 6am to 11pm this year," said Hui Shi, who is the president of The Baeden Club.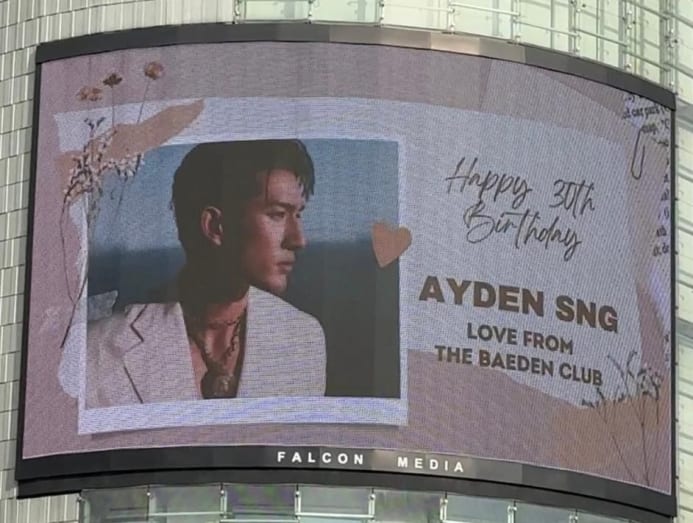 Hui Shi, who declines to reveal her age, tells 8days.sg that it cost about S$700 (US$522) to buy the billboard for the day, and the amount will be shared among the 100-strong fan club members.
She adds that the median age of Baeden Club members is "30-35".
In fact, Hui Shi tells us that the fan club, which started in 2021, has scheduled time shifts for its members to take videos of the digital billboard throughout the day.
"We are very close and would especially turn up at events such as the Go Green Singapore initiative when Ayden was the spokesperson, even when he is overseas," she added.
Ayden also had a surprise for this fans. The?All That Glitters?actor booked out a French restaurant for his birthday gathering with his fans, some of whom flew in from Malaysia and Taiwan.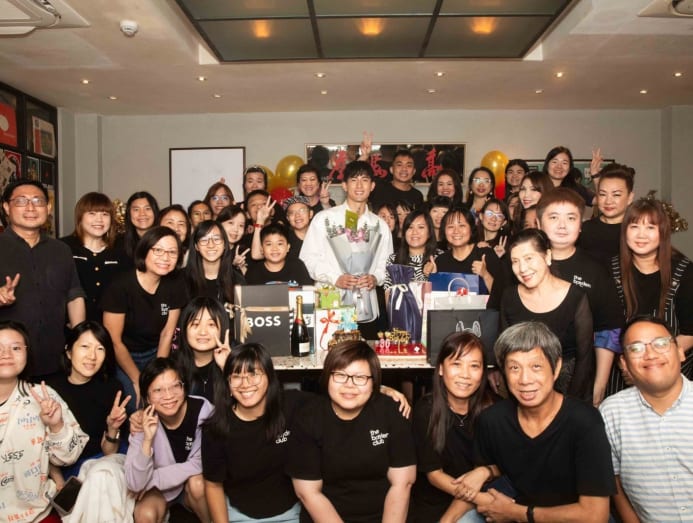 According to Ayden, turning 30 has allowed him to know himself better and to "work hard and to keep learning and growing".
He is also glad to be surrounded by so many supportive people who motivate him to keep moving ahead.
When we asked a couple of Ayden's fans what made him so special to them, they pointed out his down-to-earth demeanour,?always making them feel noticed and appreciated.
"I love hearing Ayden's thoughts and find him very warm and sincere," said fan club member Wendy, adding that he is?the sort of artiste she would like to support.
Hui Shi also shares that Ayden is especially attentive towards his fans and shows he cares for them.
"One time, he [Ayden] noticed I was having a cold. He got me some Redoxon and put it into my bottle," she said.
The Baeden Club tells us excitedly that they are already brainstorming for his 31st birthday and cannot wait for the day to come.
It is still a year away, but any guesses as to which shopping mall they are aiming for next year?
Catch Ayden Sng in?All That Glitters on mewatch.
This story was originally?published?in 8Days.?