The Gucci Horsebit loafer still makes a stylish stride for the well-heeled 70 years on
A look at why Gucci's signature slip-on for both men and women keeps making shoe wins.
In partnership with Gucci
New: You can now listen to articles.
Sorry, the audio is unavailable right now.
Please try again later.
When Aldo Gucci first conceived and introduced the Horsebit loafer back in 1953 for the house of Gucci, he had little inkling that it would be a timeless icon for the brand. The loafer's metal clamp horse bridle design not only became a universal emblem for the Italian house, but the easy slip-on also became the It shoe favoured by the well-heeled in society, from European royalty to celebrities and political statesmen. It has such iconic relevance in fashion history that since 1985, it found a permanent spot as an exemplar of Italian design excellence, at the Metropolitan Museum of Art. The late Queen Elizabeth II was not averse to stepping out in a pair; Bruno Mars dances in his, and style icons from Katie Holmes, the Hadid sisters, and one of the biggest female artists of all times, Taylor Swift, all wear them on repeat.
This evergreen loafer turns 70 this year. To mark the shoe's septuagenarian status, an immersive exhibition, the Gucci Horsebeat Society, was held back in June (coinciding with Milan's Menswear Fashion Week). Staged at the Spazio Maiocchi, a contemporary art space and cultural hub in the heart of Milan, it featured art, fashion, and multi-media installations to reflect the legacy of the Horsebit. The three-day event was curated by the gallery's creative director, Alessio Ascari, and brought together an expansive showcase of Horsebit-inspired artwork from 10 international artists and creatives, including an impressive winding dining table set on (anatomically human) legs wearing the classic loafers.
THE MARK OF THE WEALTHY?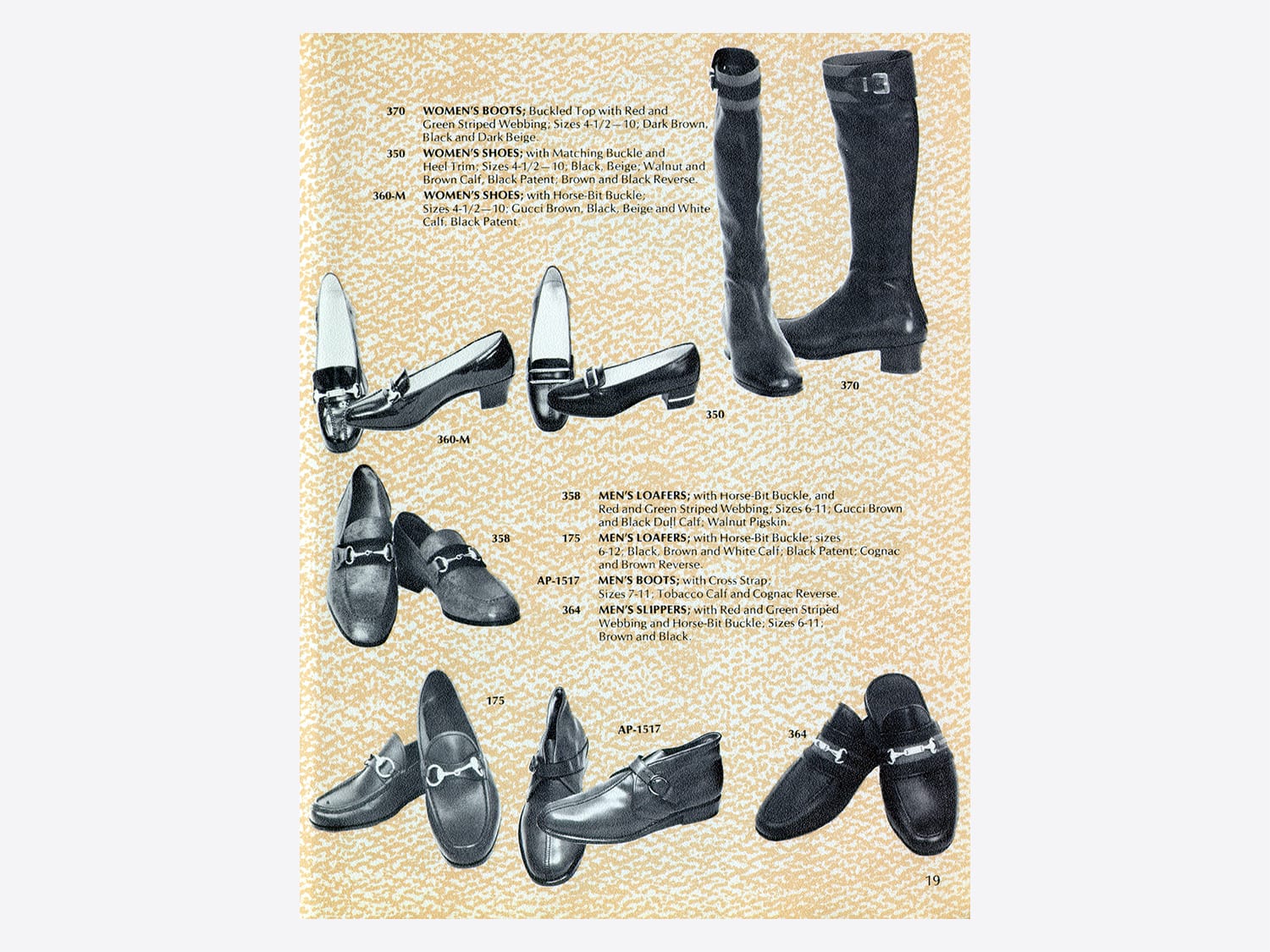 Historically, the equine symbolism has been a metaphor for the spirit of freedom (travel), indicative of status, power, and wealth. That symbolism was not lost on Guccio Gucci, when he worked as bellboy at London's Savoy hotel, during his teenage years. So inspired by the polo lifestyle of the posh and the stylish riding gear worn by guests at the hotel, that when he humbly started the House of Gucci in 1921 as a small, family-owned leather shop, he sold saddles, leather bags and other accessories to horsemen in the 1920s. In keeping with tradition today, the Florentine-based house of style still produces a range of equestrian-inspired (think motifs of bits, stirrups, and reins) clothing and accessories.
When Guccio Gucci died, his son, Aldo Gucci (along with his brothers) took over the reins. One of the first things he introduced was the dressy loafer, as an elevated stylish counter to the more casual moccasin favoured by American hipsters. The story goes that during a trip to New York where the brand was planning to open its first 5th Avenue Manhattan boutique back in 1953, he had noticed the Americans' partiality to the slip-on. When he returned to Italy, Gucci came up with the shoe that would bridge the gap between casual and formal wear. It would retain the comfortable construction and slip-on convenience of the moccasin, yet with the elegant style of a dress shoe. Made of saddle leather, it had an almond-shaped toe box, a small, stacked heel, and golden hardware – a distinctive metal snaffle horse bit that references the equestrian legacy of the house. Thus, the birth of the Gucci Horsebit loafer.
WALK OF FAME
A shoe win from the start, it represented a new progressive idea of elegance, one that was sporty, casual, yet sensual. These loafers quickly became the definitive symbol of success, exquisite taste, and upper class. Although a men's shoe at the start, a woman's version quickly followed in the 1960s, initially with a well-tapered silhouette and a higher heel (it then resembles the men's version in the late 70s) – a well-played move which doubled its quick ascendency into It shoe status.
European royalty, the wealthy and privileged, and cultural icons like Francis Ford Coppola, Jane Birkin, Alain Delon, Jackie Kennedy, Brigitte Bardot, and Sophia Loren, were seen sporting Gucci loafers. Even a teenage Jodie Foster was seen skateboarding in them.
By 1969, Gucci had already sold 84,000 pairs of its loafers in America alone, and by the 1970s, they became the ubiquitous footwear on Wall Street's trading floors, earning it its "deal sleds" moniker.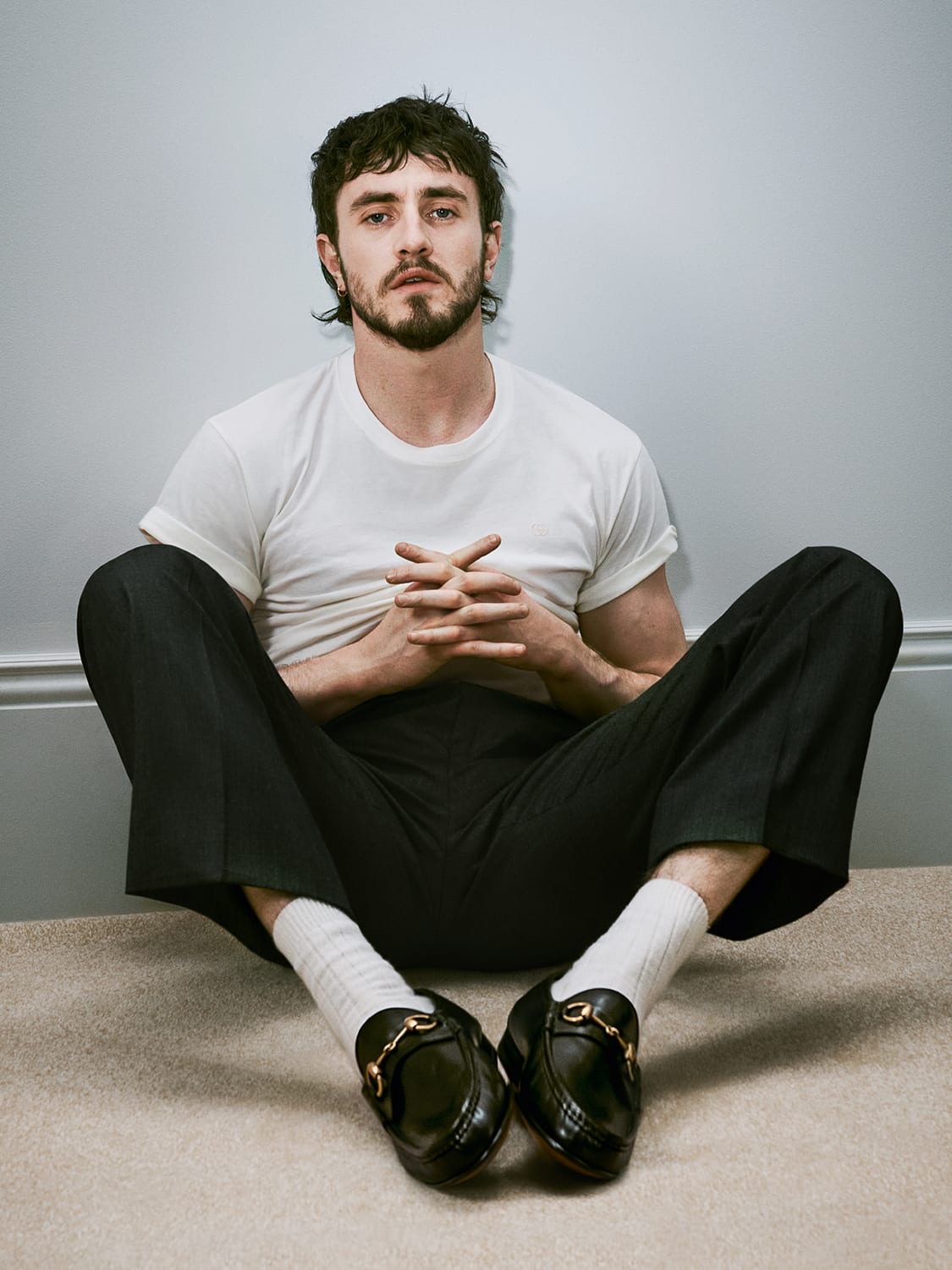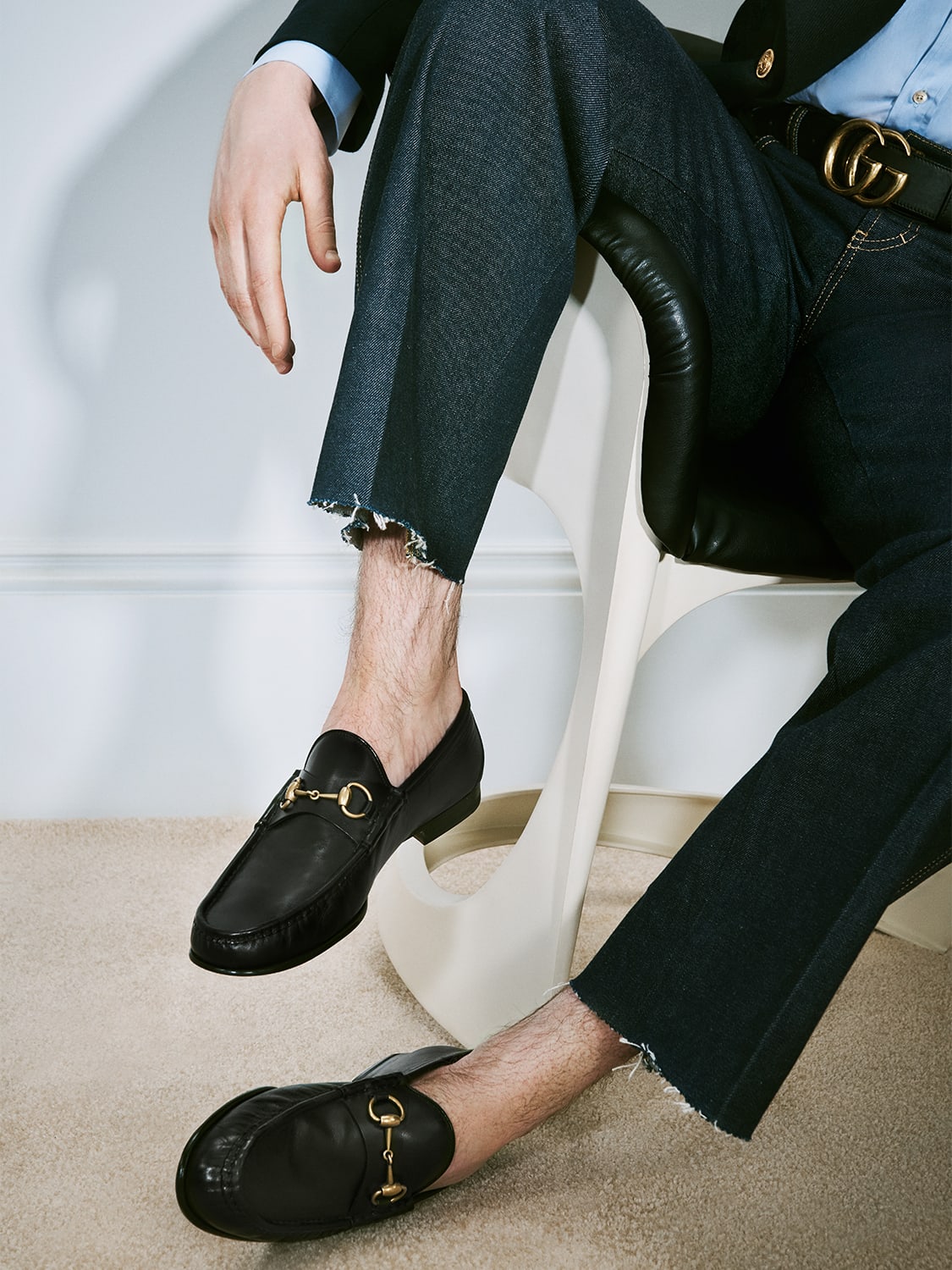 The iconic loafer has been places. Since its creation in 1953, the loafer has stepped into the White House (both John F Kennedy and George Bush, Sr wore them) and been to award shows – Madonna was on stage in its platform iteration when she received her MTV VMA award for Best Female Video back in 1995; in 2013, actor James Franco claimed his Hollywood Walk of Fame Star wearing his Gucci Horsebit loafers; American rapper Wiz Khalifa also wore his to the Golden Globes in 2016.
The classic shoe also been in the movies. Dustin Hoffman had them on in Kramer vs Kramer (1979), as did Brad Pitt in Fight Club (1999), Matt Damon in The Talented Mr Ripley (1999), and Leonardo DiCaprio in The Wolf of Wall Street (2013).
A SHOE WITH FLEX
While sneakers have found their way into today's boardroom and even on the red carpet, the loafer still trumps the sneaker as a versatile investment as it exists in that elegant interplay between work and play. Genderless and universally flattering, it offers countless styling options and can be paired with any outfit.
Wear them with or without socks, it's a shoe that says, "business in the front, party in the back". Without the fuss of laces or knots, they can be slipped on in a jiffy, effortlessly chic and comfy.
While the loafer is an often-copied style, the benchmark (one that is instantly recognisable) remains the Gucci Horsebit loafer.
DISTINCTION CLASS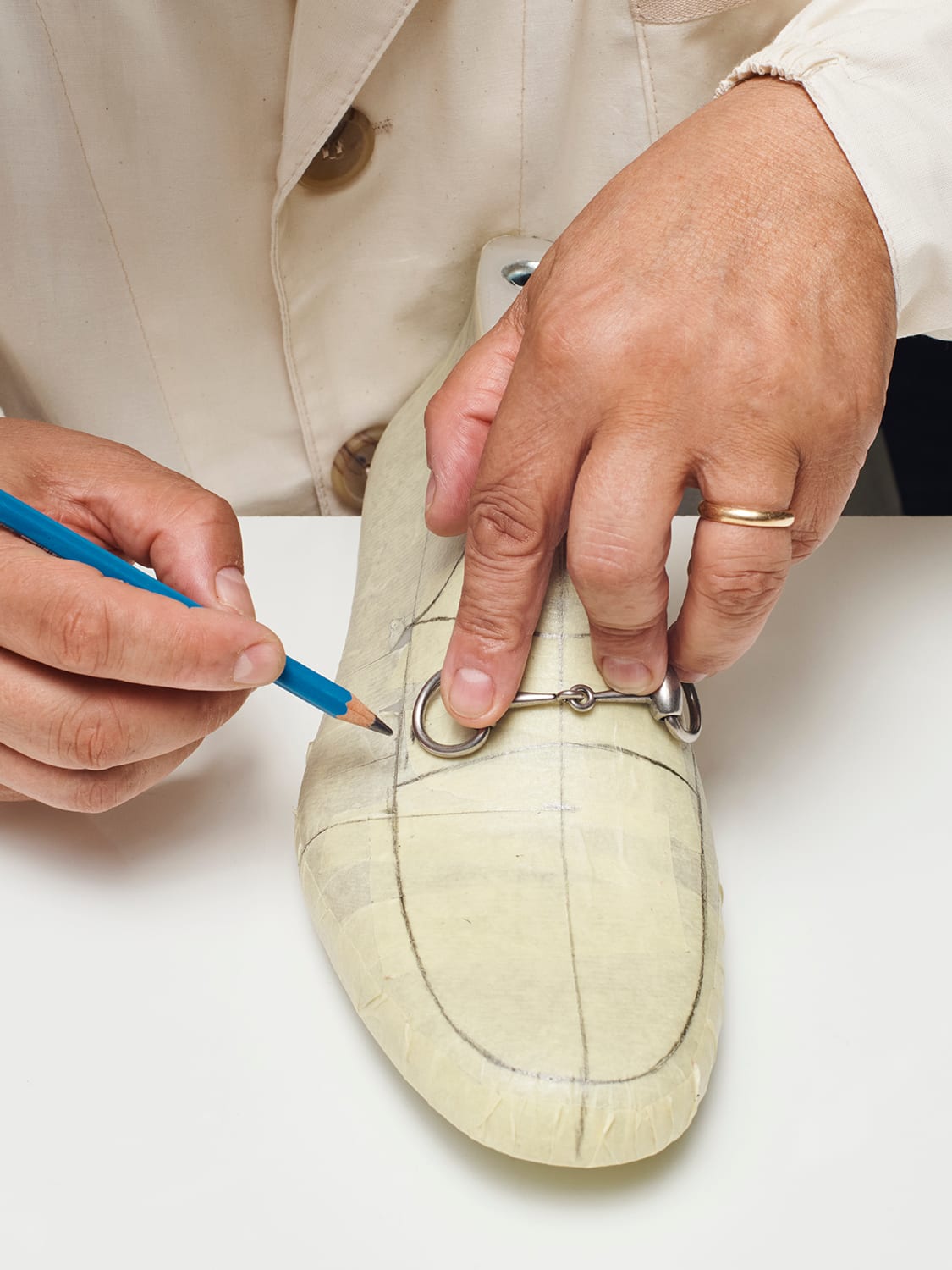 In the 70 years it's been around, it has seen many incarnations, as each creative director of the house gave it a fresh outlook to reflect its times, while keeping true to the equestrian-inspired legacy and the Horsebit callsign. There was Tom Ford who took the Horsebit from dainty to daring and made his sexy loafers in exotic croc finishes; Frida Giannini gave hers a wide selection of new materials including the iconic Flora print canvas, colours, textures, and hardware finishes; and under Alessandro Michele, the Horsebit loafer was reincarnated as a furry slipper – that was shear-lined and backless. He also slimmed down the loafer (what is known as the Jordaan silhouette).
While form – whether silhouette, material, pointier toes, backless uppers or different heel heights ?– are constantly refreshed, one enduring trademark of the Horsebit loafer is constant: Exceptional craftsmanship. This requires the work of skilled cobblers.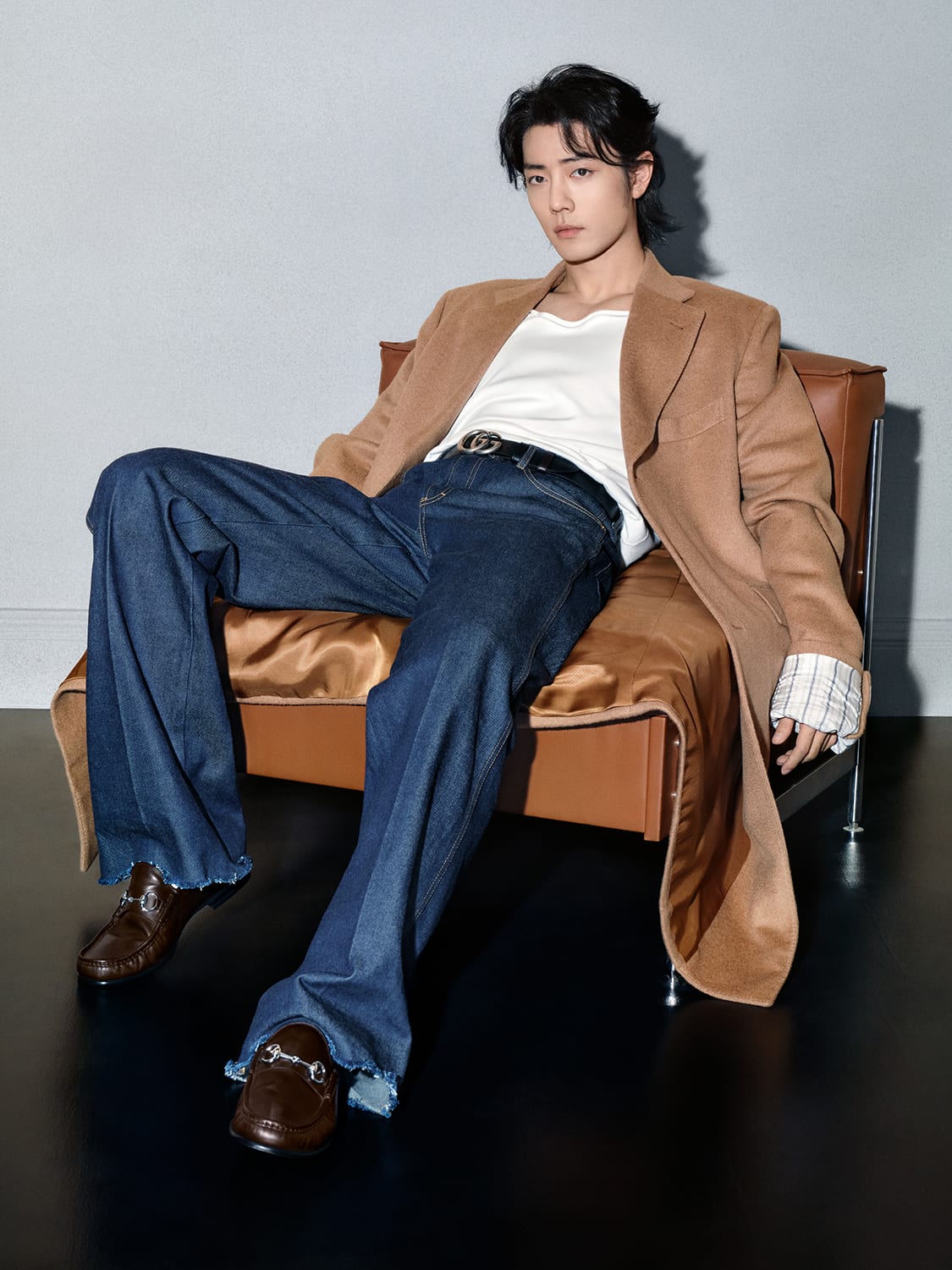 The supple leather construction means it lacks an insole, and this is what makes the shoe lightweight, flexible and comfortable. Till today, the Horsebit loafers are only produced in Italy, in-house, with their soles still attached to the upper with Blake stitching. A Blake stitched sole is typically used to finish high-end leather shoes and offers a few advantages. Since fewer layers are required in the construction and finishing process, this results in a shoe that is lighter and more durable (even if you wear them daily), and allows the shoes to have a slimmer profile, while still being more comfortable to walk in since a thinner sole is more flexible, underfoot. ?